Fall is here!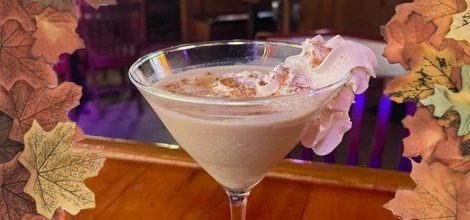 🍂🍁 Fall is Here at Padre Island Burger Company! 🍁🍂
The leaves are changing, the air is getting crisp, and the flavors of fall are in the air! At Padre Island Burger Company, we're excited to welcome the season with open arms and a menu full of seasonal delights.
🍔 Seasonal Favorites Await 🍔
If you're craving classic fall comfort food, look no further. Our kitchen is bustling with the aroma of deliciousness, featuring hearty favorites like Honey Cholula Wings and Cheesesteak Quesadillas. Whether you're in the mood for a mouthwatering burger, a savory quesadilla, or some finger-licking wings, we've got you covered.
🍸 Fall Cocktails to Savor 🍸
But that's not all! We've also crafted a special selection of fall cocktails that are sure to tickle your taste buds. From our Pumpkin Spice Martini to other seasonal surprises, there's no better way to celebrate autumn than with a delightful sip from our bar.
So, gather your friends and family and head on over to Padre Island Burger Company to experience the true essence of fall. Whether you're here for the food, the drinks, or the warm and welcoming atmosphere, you're in for a treat.
Don't miss out on the flavors of the season – come on in, grab a seat, and let the taste of fall sweep you off your feet. We can't wait to serve you at Padre Island Burger Company! 🍂🍔🍸 #FallFlavors #AutumnEats #PadreIslandBurgerCompany